PassHub: The password manager that teams and IT administrators love
Enterprise-level security with storage and sharing capabilities that won't annoy employees.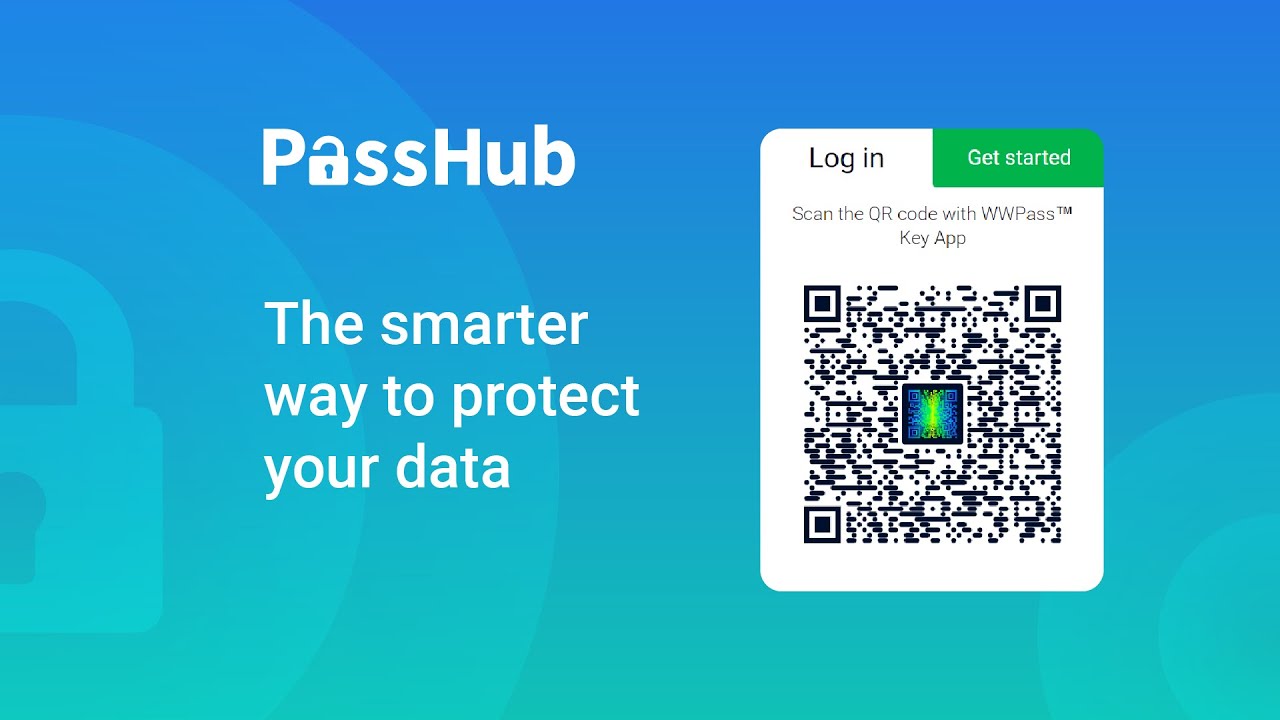 PASSWORD MANAGEMENT DONE RIGHT:
Security, Convenient Collaboration, Flexibility
Not only are passwords encrypted while stored in PassHub, they are only ever decrypted on the user's device. Client-side encryption means that PassHub never knows your cryptographic key, making it a true zero-knowledge system.
Security

Login without username and password, with no master password.
Client-side encryption with WWPass Key (AES-256-GCM and RSA-2048).
Secure sharing of passwords, notes, files, etc.

Convenient Collaboration

Access password manager from anywhere on any device without having to install any software.
Organize usernames, passwords, notes, and files in different safes (folders), and easily share any safe across teams or co-workers.
Import and export passwords easily (KeePass compatible).

Flexibility

Cloud-based service (PassHub.net servers are located in the U.S. and PassHub.ch are in Switzerland — it's your choice).
Custom on-premises solution installed in your own data center.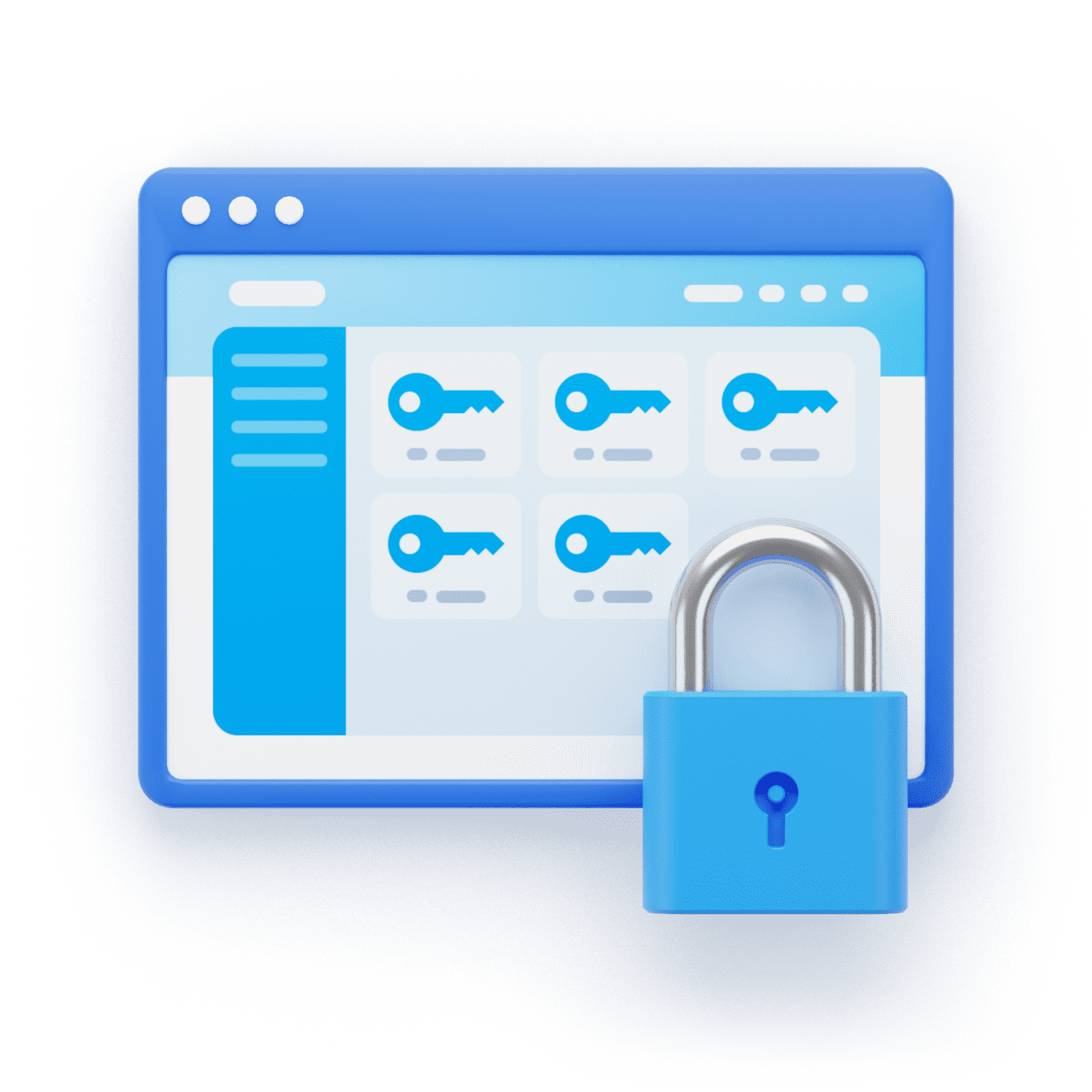 When you use WWPass password manager, you:
Mitigate Risk of Security Incidents
Compromised credentials are the cause of over 81% of data breaches. Take control of your business by storing and sharing passwords securely within your team.
Stop Industrial Espionage
Use client-side encryption to prevent third -party companies from gaining access to your business credentials and the information you protect.
Control Employee Access
Streamline employee turnover to make onboarding faster, and prevent reassigned employees from having unnecessary access when they leave a role.
Promote Better Security Habits
Help employees create random, high-strength passwords for all business websites and applications, and store and share them securely.
Improve Employee Productivity
Stop wasting time on account lockouts and password resets and decrease the friction in your operational workflow.
Increase Privacy & Security
Employees have private vaults for personal credentials and can get access to shared vaults for the business credentials they need to do their jobs.
Why PassHub is different
No Username, No Password, No Master Password
Strong multi-factor authentication with no master password
Client-side encryption (AES-256-GCM and RSA-2048)
Compatible with KeePass
Compatible with any device without requiring software installation
Automatic synchronization between team members and all user devices
Installed on corporate servers, keeping server code under full enterprise control
Higher Quality, More Features, Unique Security
| System | No Master Password | Right Factor Authentication | Client Side Encryption | Collaboration | Cloud | On-Premise |
| --- | --- | --- | --- | --- | --- | --- |
| KeePass | — | — | | — | — | |
| Keeper | — | — | | | | — |
| 1 Password | — | — | | | | — |
| LastPass | — | — | | | | — |
| Dashlane | — | — | | | | — |
| Bitwarden | — | — | | | | |
| PassHub | | | | | | |
Choose the best plan for you
Plan
Price per month

SMB
$100/100 users

Business
$200/100 users

Community
Ask for a quote

Enterprise
Ask for a quote

Authentication token
Smartphone
Smartcard
USB/NFC fob













—
—






Multifactor Authentication
without username
without password
without Master password





















Cloud of your choice
USA
Europe
Switzerland
Any location for on-prem or cloud installation


*.passhub.net
*.passhub.eu
*.passhub.ch
—


*.passhub.net
*.passhub.eu
*.passhub.ch
—


—
—
—
passhub.community


*.passhub.net
*.passhub.eu
*.passhub.ch
passhub.enterprise

Device type
Any













Number of devices per user
Unlimited













Automatic device sync
Unlimited













Storage for password
Unlimited













Storage for notices and documents

100Gb for
100 users

100Gb for
100 users

unlimited

unlimited

Number of vaults
Number of shared vaults
unlimited
one-to-one sharing
one-to-many shring

























Administrative dashboard
Admin console













Password generator

Security

Multifactor authentication

Client-side encryption

Revoke and recovery self service without master password

Role management
read
read/write
owner with full control





















User Management over LDAP, AD, etc.

—

Whitelabeling

—

—

Support
24/7 Email support













Moneyback back guarantee
Test your instance 30 days long.
If you decide not to use PassHub within this test time, you get your money back.








TBD


TBD

Log history

—

—

—