All you need to know about your WWPass Key App
Regain control of your logins without the need to remember anything.
Get your WWPass Key app for free
Install the WWPass Key application on your smartphone.

Open the app and choose "I am a new user."

Follow the app instructions.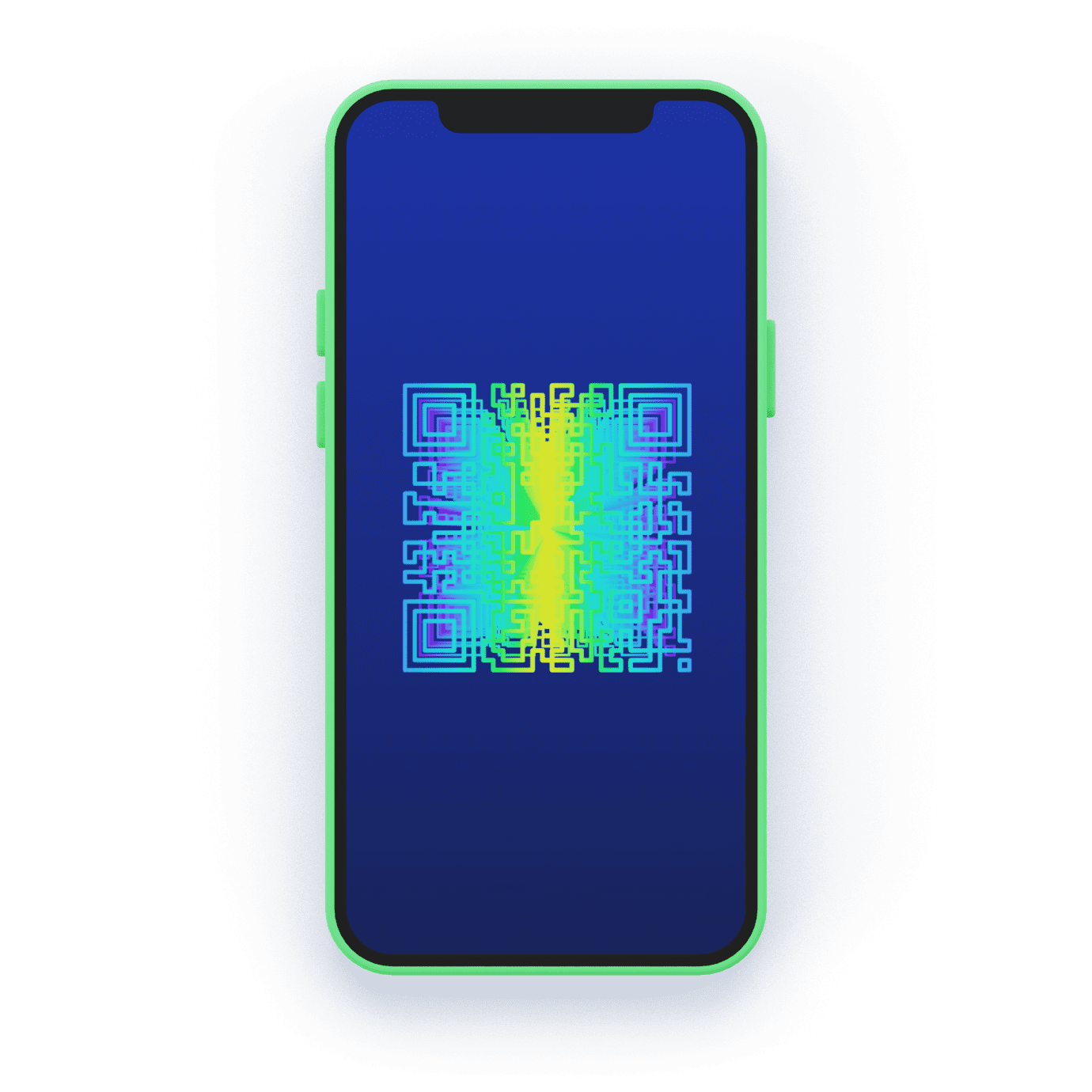 Lost my phone
Has your phone been lost, broken, or stolen? Did you go through the Recovery Set Up procedure? If you did, then no need to panic!
You may also want to transfer your personalized WWPass Key app when you upgrade or change your mobile phone.
You need:
A new phone (iOS or Android)
Access to the email you used during Recovery Set Up
Your WWPass Key PIN
NOTE: When WWPass Key recovery is finished, your old phone will not be able to authenticate you at WWPass-enabled sites. This is especially important when your phone is lost or stolen.
Recovery process
Install the WWPass Key application on your new phone.

Start the application. The initial setup screen will be shown. To start recovery, select "I am an existing user." - Pic. 1

On the next screen, enter the email used to back up your WWPass Key app. - Pic. 2
Similar to recovery set up, an email message will be sent to your email address that contains a link. The link redirects you to a page with a QR code. Scan the QR code with the WWPass Key app. You will be prompted to provide your PIN. Once recovery has been completed, a "Recovery finished" message will be displayed on the phone.
Your new phone is now functional and can be used to access all your accounts.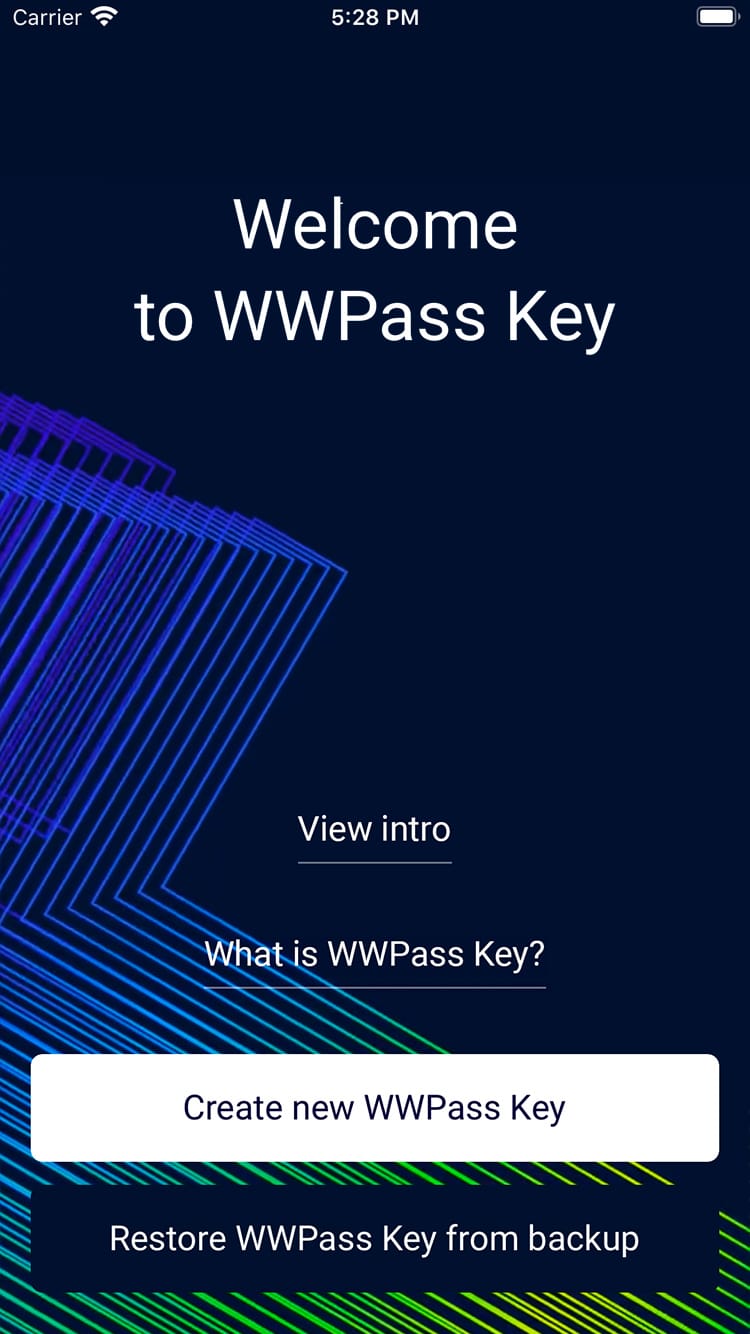 Pic. 1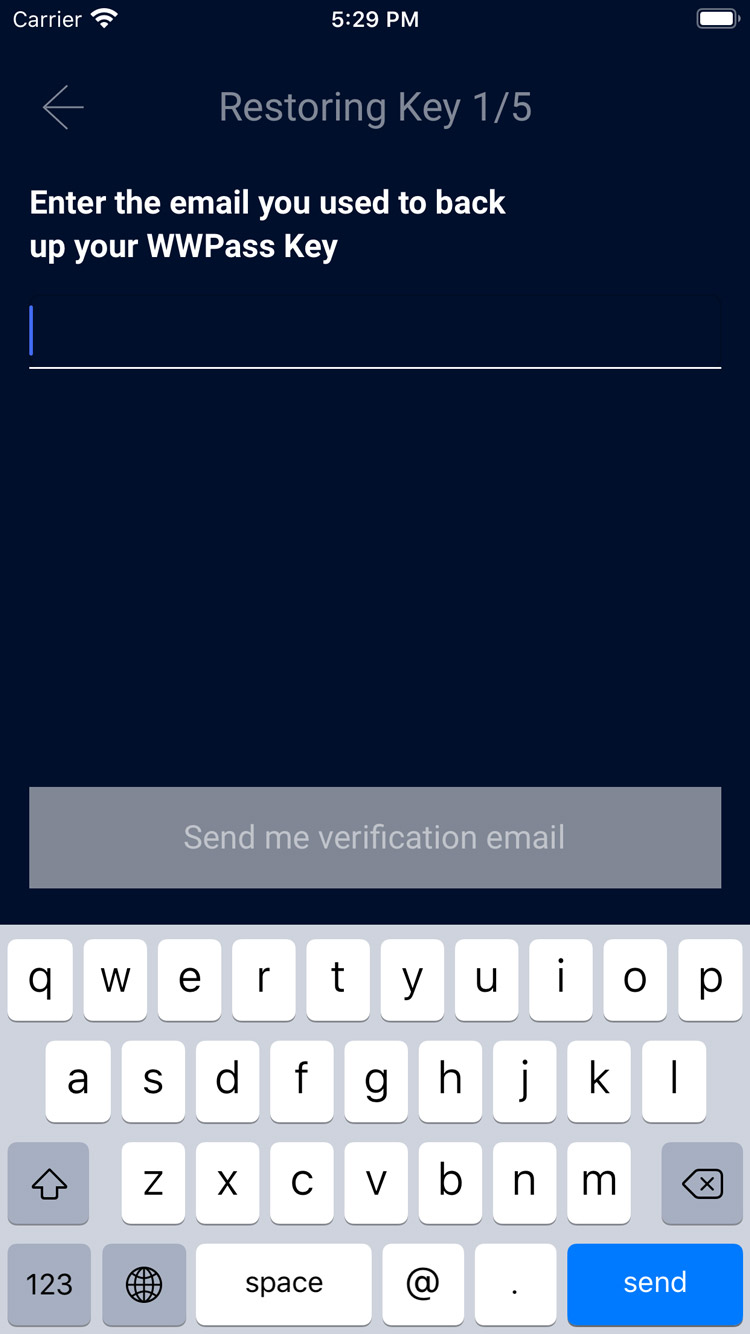 Pic. 2