WWPass Single Sign-On
Simplify and streamline secure access to any business application without a username and password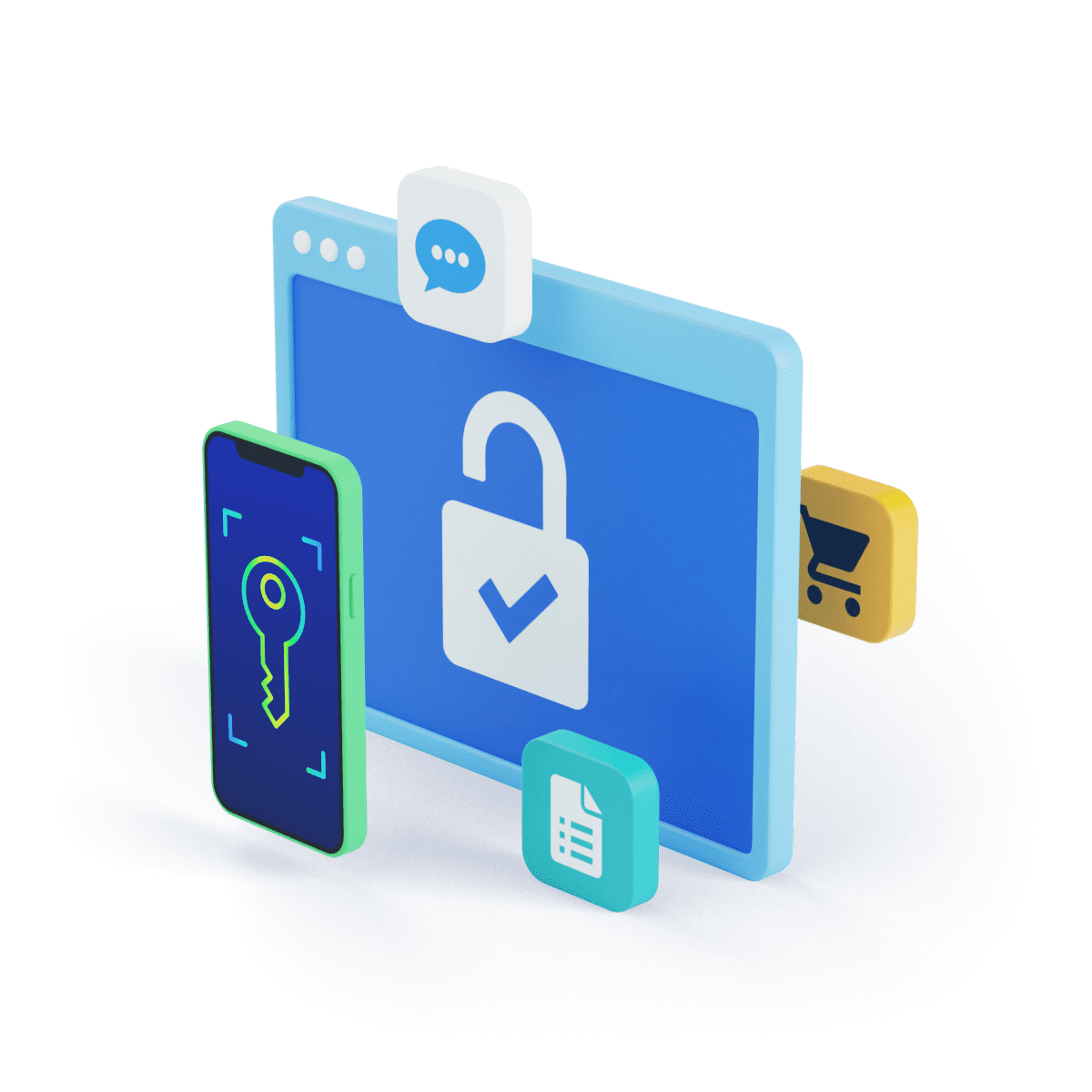 Why WWPass SSO?
High level of protection
WWPass Single Sign-On (SSO) protects user identity, applications, and data from more than 80% of all cyberattacks on web applications.
Unlike SSO with traditional logins, WWPass SSO users have no usernames and passwords. User Identity is no longer the starting point of a login process. It is rather the result of a highly protected authentication and verification process utilizing a cryptographic authenticator or a token (WWPass Key)
Unprecedented user convenience
One login for all enterprise applications. Easy registration and enrollment- bind your WWPass Key to WWPass SSO with a single scan of QR code in your invitation.
Enter all corporate resources just using your WWPass Key. WWPass Key can also be used for private applications. It's easy to revoke and recover your WWPass Key — no need for extensive customer support infrastructure.
Unique Third-Party Identity Provider
WWPass offers you Identity as a Service (IDaaS). Unlike most common identity providers, WWPass protects user identity by cryptography and Zero-knowledge design.
There is no other place for storage of personal user data except your enterprise. User identification and authorization remain solely under the full control of the enterprise.
The easy WWPass Key replacement procedure has no impact on user accounts, resulting in no need for re-enrollment of users in the event of loss or damage of their WWPass Key.
Highest Compliance Standards
WWPass guarantees full compliance in accordance with strong customer authentication standards: GDPR , NIST, PSD2, PSI-DSS, and HIIPA.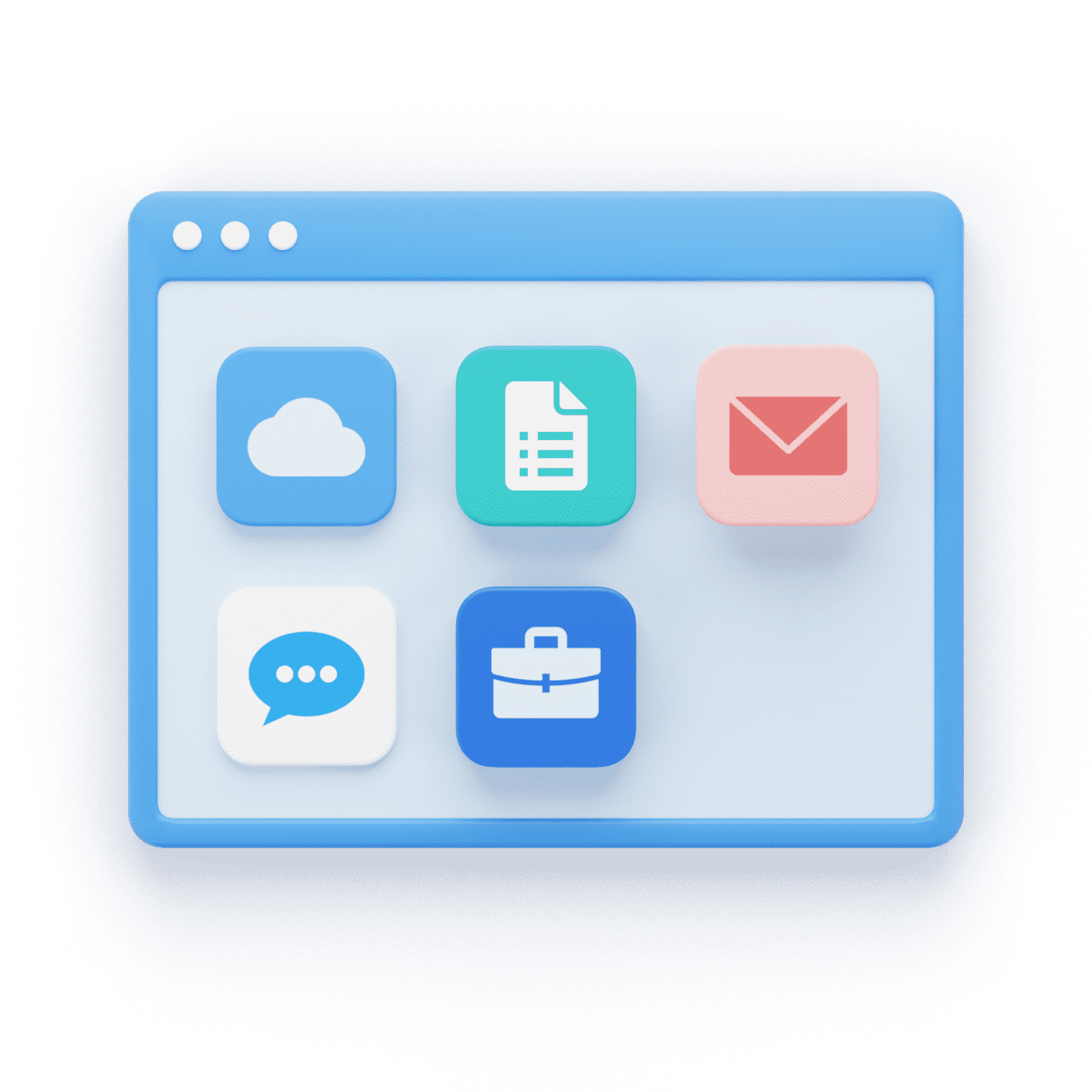 Features
No Usernames, No Passwords, No OTPs:
Simply the best login experience ever
Single Sign-On Capability
With WWPass SSO, employees and partners get secure access to enterprise applications and services from anywhere — all from a single login.
Strong Customer Authentication
WWPass Key based login without usernames and passwords.
Convenience by Design without Sacrificing Security
WWPass SSO is easy to use, but it's also highly secure. Because there are no usernames and passwords, there's no need to change passwords or to use OTP, TAN, etc. as additional verification.
Ultimate Protection for Web-based Cloud Applications
Ideal for employees that work remotely, WWPass strong authentication eliminates the need for VPN protection for cloud-based applications.
Fraud Prevention
WWPass MFA prevents phishing and identity theft by eliminating the need for username/password logins.
User Self-Service
WWPass Key can be revoked and restored by users without interaction with IT administrators and customer support.
WWPass SSO server is based on the open source Gluu project: a powerful on-site or cloud IAM solution. When integrated with WWPass, Gluu features strong, uniform WWPass authentication without usernames and passwords.
For the source code and installation instructions, see the Github project or contact our Sales Team.
Fast deployment is guaranteed by Linux packages for Ubuntu, CentOS, RHEL, and Debian, and makes installing WWPass SSO easy on any cloud platform.
WWPass Login
WWPass patented authentication module for multi-factor authentication without usernames and passwords.
Installation & Integration
Provision and de-provision users in the WWPass SSO Server with standard identity management APIs.
SSO to Web & Mobile Apps
Configure single sign-on (SSO) to any web or mobile application that supports OpenID Connect, SAML, or CAS for federated identity.
Access Management
Secure APIs with central management - who can access which resources across your company.
Directory Integration
Bridge existing Active Directory and LDAP identity systems to give apps secure access to user data.
Only Login Solution
A simpler, safer, and faster login experience for any application on any device, whether it is on-site or cloud-based. Compatible with Microsoft Azure, MS365, Teams, SharePoint, G-Suite, AWS, Salesforce, Zoom, and many other ADFS, SAML, Oauth2, OpenIDConnect, UMA 2.0, and RADIUS enabled applications.
High Security
Replace traditional username/password-based logins with strong multi-factor authentication. Use WWPass Key as the primary credential. This eliminates the need for usernames/passwords and closes the door to first-order threats ranging from compromised credentials to SQL injections.
Compliance
WWPass guarantees full compliance in accordance with strong customer authentication standards. GDPR (General Data Protection Regulation (EU) 2016/679) and NIST (SP 800-63-1).
High Availability and Reliability
WWPass guarantees the high availability and reliability of WWPass authentication by using a geographically-distributed and well-protected core network. All WWPass data centers are ISO 27001 certified and multi-redundant.